So I am joining in with celebrating a very special bloggers birthday month.
Life Lessons Around the Dinner Table
We are celebrating with her this month by writing/blogging about our favourite:
songs
poems
quotes
recipes
and anything else you would like to share
I've decided to go with an Australian theme. Since I'm from Australia, but they are still favourites of mine.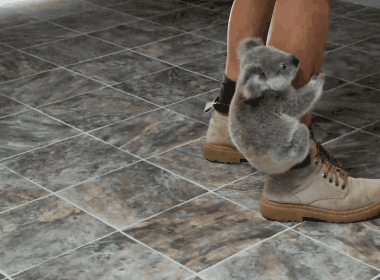 Favourite Song
This has to be one of the most iconic songs in Australia, of all time! By one of our most iconic singers!
Favourite Poem
Many Australians say that this should be our new anthem, and I agree!
You'll come a Waltzing Matilda with me
Favourite Quotes
Now I'm going to with an Australian Indigenous persons quote (to Australia). I haven't been able to find if it comes from a story. It just seems to be a proverb that they say. It's a beautiful one I think.
Recipes.
This recipe includes two Australian favourite desserts. One I have to yet to try myself, but it's going to happen,lol
Fairy bread is usually done just on bread. So it's (normally white) bread, but you can do this on any bread. You spread butter on the bread and then just putting a lot of hundreds and thousands, it's really simple. Really tasty.
INGREDIENTS
8 egg whites, at room temperature

Large pinch of cream of tartar

430g (2 cups) caster sugar

1 teaspoon vanilla essence

315g pkt Coles Lemon Madeira Cake

120g (1 cup) hundreds and thousands

150g (1 cup) icing sugar mixture

2 tablespoons boiling water

375g pkt white chocolate melts

600ml ctn thickened cream

300ml ctn double cream

Pink food colouring, to tint
METHOD
Step 1

Preheat oven to 120C/100C fan forced. Draw a 20cm circle on each of 2 sheets of baking paper. Turn each sheet, marked side down, onto a baking tray.

Step 2

Use electric beaters with a whisk attachment to whisk egg whites and cream of tartar in a clean, dry bowl until firm peaks form. Gradually add sugar, 1 tbs at a time, beating constantly until sugar dissolves and mixture is thick and glossy. Beat in vanilla.

Step 3

Divide meringue among marked circles. Use a palette knife to spread, shape and rough up the sides. Bake, swapping trays halfway through cooking, for 2 hours or until meringues are crisp and dry. Turn the oven off. Leave the meringues in the oven, with the door closed, to cool completely.

Step 4

Meanwhile, remove icing and trim dark edges from cake. Carefully cut cake in half horizontally. Cut each cake layer in half lengthways, then into 2cm-wide pieces. Place 3/4 cup hundreds and thousands in a bowl. Place the icing sugar in a separate bowl and add the butter. Pour boiling water over the butter and stir until melted and smooth. Using a fork, dip a piece of cake in the icing to coat. Tap fork on side of bowl to remove excess. Carefully roll in hundreds and thousands, patting to coat. Place on a wire rack. Repeat to coat remaining cake pieces. Set aside for 30 minutes to set.

Step 5

Line a baking tray with baking paper. Place the chocolate in a microwave-safe bowl. Microwave on Medium, stirring every 30 seconds, until melted and smooth. Spread the top of each meringue disc with a little melted chocolate. Sprinkle some of the remaining hundreds and thousands around the edge. Spread remaining melted chocolate over the lined tray to make a thin sheet. Place wooden spoon handles or rolling pins under the baking paper so the chocolate will set in waves. Sprinkle with the remaining hundreds and thousands. Set aside for 20 minutes to set.

Step 6

Use electric beaters to beat the thickened cream and double cream in a bowl until firm peaks form. Spoon a third of the cream into a separate bowl and add a little pink food colouring. Stir gently until the cream is a pale pink. Add the pink cream to the remaining whipped cream and fold a few times to create a swirled effect. Spoon into a piping bag fitted with a fluted nozzle.

Step 7

Pipe half the cream on top of 1 pavlova. Arrange half the fairy bread lamingtons on top. Carefully place the remaining pavlova on top. Pipe the remaining cream over to decorate. Top with the remaining fairy bread lamingtons. Break the white chocolate shard into a few large pieces and decorate the top. Sprinkle with freeze-dried strawberries.