I have decided to do a bit of a different review this time. I am kind of doing two at the same time, just not necessarily a whole review of each book.
I want to review and compare between the two. Both the books that I've read over the last month or so, are the second books in a series. I thought it'd be interesting to see how I felt they were the same, different etc.
*Now I'll just also say that I am not doing any spoilers either*.
I decided because I was reading two of the most Young Adults series writers. I would compare what I thought of the two.
Now I just want to say that I am enjoying both of the novels…This is just a comparison, mainly on my observations.
Main Characters:
Similar: Both books have a young female as their lead characters…(Yay, Female empowerment). It's actually part of the reasons that I wanted to compare the two really. They are both very similar but the writing is very different. Both female leads have a male love interest that pretty much throughout the end of the first book and the start of the second books, there has been some sort of quarrel. Which means at the beginning of both books the two love interests are not together, but there is tension as the books goes along.
Difference: In Endless Knight the two main love interests get back together rather early again. There was some serious miscommunication between the two. In the end though they ended up getting together. Also Endless Knight is not nearly as long as Lord of Shadows.
Lord of Shadows is a little different, at the end of the first book it seemed like they were going to get together, but then realised that they could not. Which means during the second book (I have not read all of it at this stage, but I there's isn't much story left for a romance). It doesn't seem like they will get back together at this particular stage/book.
Conclusion: It makes you want to keep reading Lord of Shadows, because the two characters are going through so much. Including denying being together, the forbidden! Although the love interests between the two in Endless Knights makes me want them to get back together. I felt like they got back together really quickly considering there is a lot going on. However, I do understand it because of  what happens at the end of the book. If Endless Knight was a longer book, they probably would have gotten together later. It just felt more "Oh I don't hate" "I don't hate you either" "Let's get together". It felt a little rushed.
Theme/Plot
Similar: Both books take place in a "modern" type era, but these young women have discovered in the first book that there is some kind of magic land hiding. Both women end up being some kind of "Prodigy", one-of-a-kind, destiny fulfilling…You get where I'm going with this…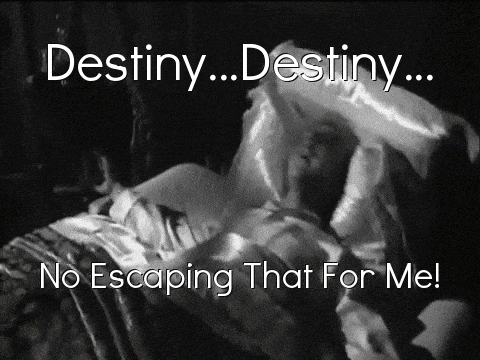 Both of their parents are dead, usually killed by the monsters that they are now hunting. That's how they discovered their new magical world. They both have another male "interest". Which you get the feeling that if something happens to the other male love interest, the girls will be fine. Which kind of puts a damper on the whole "soul mate" bit. With one of Cassandra Clare's series, this actually really annoyed me.
Difference: Endless Knight it's a lot more straightforward (which probably explains when it's a lot shorter book). Whereas with Lord of Shadows there is a lot more explanation and description of the battles and the places in the world. You get to know the minor characters a lot more.
Conclusion: Although the theme and killing monsters to get to the big boss type monster is pretty much the same. There is just a lot more description in Lord of Shadows compared to Endless Knight. In Endless Knight they don't give much of a description, in fact I couldn't really tell you what the monsters look like. However, in Lord of Shadow, as the go from character to character you get a little description (that's interesting and pivotal to the story). I could more describe the characters/monsters in LoS.
Other Characters:
Similar: Both books have a group of other characters in the story that help defeat and travel through the book. Both books have characters where the main female lead relies heavily on another male character that makes the main male lead believe that she's in love with the other guy.
Difference: The other difference is in Lord of Shadow, the other characters are mainly family. Whereas in Endless Knights the other characters are brought together more by Fate. Which means that main male lead in LoS believes the main female lead is in love with his brother!
Conculsion: It definitely does make it more suspenseful between the two brothers and the female lead in LoS. The main male lead is really upset but because it's his brother, he feels like he can't be upset. As well he's not "legally" allowed to be with the female lead anyway. Endless Knight means that there's just less emotions involved. One of the other female characters clearly has a crush on the male lead, but you don't feel as sympathetic as you do with with LoS. Also the relationship between one the main female lead and "Death" in Endless Knight felt so forced to ymself.
Powers:
I have to say that the powers although both books/series do use Magic throughout the books as the main powers in each series. The way they use the Magic is totally different. Endless Knights is based more on more Tarot Cards, hence the series being "The Arcana Chronicles". Whereas LoS is more based on using runes to heal and make their Weapons specific to them with more magic.
*Disclaimer*