Well today has been the day that Australia finds out the results of the Same Sex Marriage postal votes! Yes or No?!
The only problem with whatever this result reveals, doesn't mean that we WILL get same sex marriage equality…That's why there has been so much contention with this Vote. Even if the majority is for Yes, doesn't mean that the Government have to do anything…STILL!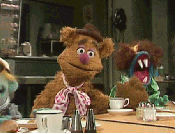 So pretty much even after the dividing the country for the last few months, instead of "just doing it". Our politicians still don't HAVE to make it happen. No matter the result.
All that said and done…
It's a YES! YES VOTE WON!!!!