Probably not the best way to start the "weekend" off…but today is Endangered Species Day.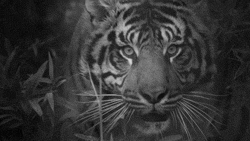 Endangered Species Coalition (Please click this link to see the different endangered animals. With more information about the "Protecting the Endangered Species Act)
It's my own personal view that people underestimate how many endangered animals they are and the how fast they rapidly disappearing. I know that my article posted below that says "US", but it is an epidemic around the world. With so many things happening, sometimes it may be easy to forget or to just plain not care. Apparently Australia, for some reason, have the worst reputation for not protecting their animals. Which just breaks my heart.
U.S. Americans greatly underestimate how many animals on the Endangered species list, study shows:
( I know this video was for #WorldWildlifeDay…but it does the numbers of the animals we are losing)
Uploaded by: Lion Mountain TV
Published on 2 Mar 2016
On 20 December 2013, at its 68th session, the United Nations General Assembly (UNGA) decided to proclaim 3 March, the day of the adoption of the Convention on International Trade in Endangered Species of Wild Fauna and Flora (CITES), as World Wildlife Day, which proposed by Thailand,[1] to celebrate and raise awareness of the world's wild fauna and flora. –
http://www.wikipedia.org
http://ceenphotography.com/2015/10/05/share-your-world-2015-week-40/
Wow! I completely cannot believe that we are up to Week 40! Only twelve weeks to go now!
If you have been to a foreign country name those you have been too?
I have been to a few (and hope to return to each of them very soon!)…I have been to America and the United Kingdom (England). They are both great countries for both very different reasons. I actually travelled from America to England and since I was staying in Arizona, to go from that to the green of England…Was an amazing difference!
Is the glass half empty or half full? What type of glass is it and what is in the glass?
I really liked this question, I am probably a "half full" type of person. However, I think sometimes I'll be a half full person with either tea, vodka or juice…Depends on the situation and the person that I'm with!
If you could have an endless supply of any food, what would you get?
Oh my goodness, I would have to choose between seafood and lasagne…Or can I put them together?!
List:  List at least five places worth shopping.
My favourite of all time now is "BooHoo" online (this one if from Australia, but they deliver worldwide)
I used to really love this place "Ice Design", but I've gone off them a little…Every time I go in there, the sizes change.
I LOVE this shop "Typo" it full of great office and bedroom/living area knick knack type stuff.
Just the classic of all time "Ebay"
There are also a lot of places that I think are worth shopping but some may be too expensive for me to constantly buy from.