Grandparents…Aren't they special.
That is not a question, it's a statement…Except if you had nasty Grandparents, then please probablystop reading this immediately.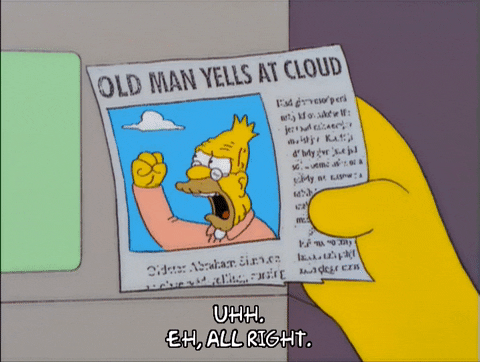 I think Grandparents ARE a treasure and we should treasure them while we still have them. I have all but one left…So does my partner actually…She is one of "my people". I've always managed to have a great relationship with all of my Grand parents.
Now that my Grandmother is a Great-Grandmother in every way possible I though we should be going to her, not the other way around. I have been getting SO frustrated with my family lately. We had four days off over the Easter Weekend and my cousins family went to a caravan park that's a 20 minute drive the where we were meeting at THEIR parents place. (I STILL live further than them to their parents place, even from the caravan park)…They decided to make dinner the last evening of the four days, even though it's completely inconvenient and stupid for everybody else, and it's all because they have "kids". For another example, my Grandmothers b'day this year, she doesn't even want to celebrate her birthday with their great grandchildren anymore, because they are spoilt. So instead of going to her this year, they made her come to them.
My grandmother has done this at least twice already, it's time she gets to rest and do what she wants to do for her birthday. It's time for it to be HER birthday again, she rests and we come to her…and they don't even help clean up afterwards! I keep doing it all by myself now…It's ridiculous! None of us were brought up this way!
I consider my Gran to "my person"…I don't mean that I'm possessive and that no one else can call her Gran or anything…What I mean that she's the one I've connected the most with over the years. The one that I can always go to and she just "gets it".