QUESTIONS:
Would (or do) you stop to help (presumably) stranded folks by the side of the road?
I'm going to be honest, once I get my licence…No. Even if it's a girl. I might offer to ring someone for them, but I'm not driving them anywhere. I am teeny tiny and have an instinctive innate thing of not trusting people. It's a sad state of affairs, but I don't even like walking past a bunch of kids.
Do you think the world is less mannerly today than in past times OR are we just more touchy and manners are as they've always been?
Oh definitely less manners, for sure. Not just from one particular generation either. You look at someone like Trump. Or someone like Tomi Lahren, completely different generations, but still as emotionless and soulless as one another,lol. I've noticed a steep decline in manners, but that's because the Leaders are so manner-less.
I got into a discussion though with a person who said insult and put downs? Sounds like a typical Liberal to me. The "insult" was of a meme laughing at something that was funny about Trump. Funnily true. I started to list all the names that the 76 year old Trump has called people over just the last couple of years. Then said, I hope you're holding the POTUS to same standard, as a complete strange who isn't POTUS. No response.
What happens if you're scared half to death, TWICE?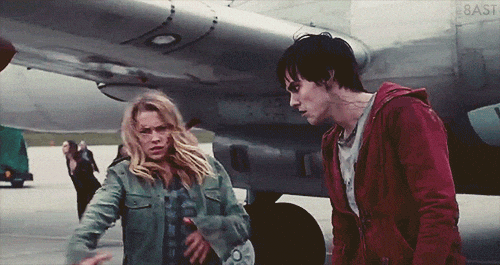 If ALL the world's a stage, where does the audience sit?
On the outside, looking in…I'm not sure how to answer this question honestly,lol. I was thinking of a specific seat or wall, or something. They sit on the moon! Or even Mars (Mars being the 4th planet…Although what about Venus, the second planet?)
(There is a further question…the gratitude question, below the graphic.  Sorry folks!)
Share your thankful comments here.   It's a gorgeous day most places, so celebrate!
I've had such a weird week. I've been getting a lot of work, but I'm starting to get annoyed, because it's been all call-in. Every week we get the roster, I'm not on it and then I get called in. Now this probably sounds like a good ole whinge, and it is. The major problem that I'm having is nepotism, the people that are getting onto the roster are all friends of managers. Which means they can actually plan their weeks, whereas I can't. I have to stress that I'll get called in, but also I can't plan…well…anything. But then if I don't get any work, then I'm stressed I'm not making any money.