As the Northern Hemisphere goes into their Summer Solstice…We, here, in the South…Are heading into our Winter Solstice.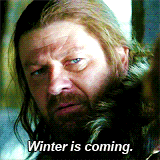 The winter solstice, hiemal solstice or hibernal solstice, also known as midwinter, occurs when one of the Earth's poles has its maximum tilt away from the Sun. It happens twice yearly, once in each hemisphere.
Yule: The ancient Norsemen of Scandinavia celebrated Yule from the winter solstice through January. In recognition of the return of the sun, fathers and sons would bring home large logs, which became known as Yule logs. They would set one end of these logs on fire. Ancient Cultures viewed the Winter Solstice as a time of death and rebirth.
Some traditions hold that dark spirits walk the Earth on the Winter Solstice…So watch out tonight!