I cannot believe that I forgot to mention this to pretty much everyone, except for my partner.
I started an online course to do health administration. Which are the receptionist/front desk people at General Practices, Dentist, etc. I am honestly, excited to be doing it. I am already learning the differences between viruses, bacteria, pathogens etc. I started at the beginning of this week (online, so I can keep working) I've already passed one test and I handed up my first assignment today.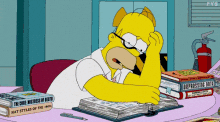 It has been really nice learning something again. I think that learning is just something I'll be doing for the rest of my life. Learning and Studying. I've been trying to get into courses on how to start your own business, but they are just all so expensive! I've been finding with this online course, I can keep working, learn and hopefully get myself something more permanent.