The Kings and Queens of the African Savannah!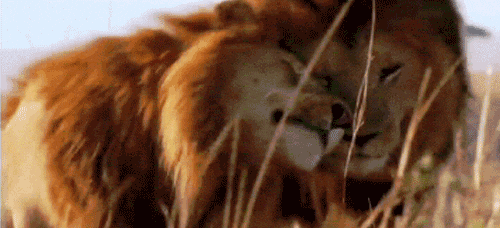 This celebration of the animal kingdom's most beautiful and fearsome creature was founded by Big Cat Rescue, the world's largest accredited sanctuary dedicated to big cats. August 10th is a day for people to come together from across the world to pay tribute to the mighty lion in as many ways as possible. Though a fun and exciting occasion for all, its foundations are based in a very serious matter: lion numbers have dramatically declined to the point where the species needs to be placed on the endangered list, just like its larger cousin the tiger.

Big Cat Rescue
*Now please be VERY careful when you chose to donate to any cause…Especially when it comes to Wildlife. They can't let you know if the money is even getting to them and there are LOT of people who DO take advantage of this. Please do research before donating*
Saying that…Please DO donate too:
Please DO NOT donate too:
BJWT
Kevin Richardson aka "The Lion Whisperer"
I actually used to follow both of these accounts. BJWT isn't even a registered sanctuary, despite what "Papa Bear" may say. It's kind of like saying I'm Beyonce, just because I say. Kevin Richardson, blamed one of his own staff for her being killed. When it wasn't the case and the women unknowingly walked into an area where the gate had not been shut properly. It was also NOT the first time someone has been killed on one of his properties.
Beware of "rescues" and "foundations sanctuaries" that allow people (especially celebrities) to come in and handle cubs/baby animals. Sanctuaries will NEVER allow humans to handle the Cats. We give them and they give us diseases, but ours kill them. Another reason to NOT support BJWT. Constantly having cubs come in (most of the time on a weekly basis), then they get sick, then they "disappear" is not  what a Sanctuary will do. Sanctuaries will only come and "rescue" cubs IF it's urgent.