QUESTIONS:
What's wrong but sounds right?
I have honestly been having a hard time answering this one. I keep trying to think of putting two things that I enjoy, but too others is gross. I just can't think of anything really good.
What physical action or gesture do you find romantic?
It depends on the person. My current partner, I love it when he gives me cuddles, just because. Mainly because he's not really an emotional person. A few months ago I realised in the middle of the night that I was about have a anxiety attack, so I did what I'd do to calm myself and I woke up. He woke up too and asked me what was wrong, I couldn't speak, so he just hugged me and it made feel so much better.
What's something you really resent paying for?
I haven't 100% yet resented for paying for something…Yet. There is something I bought recently that has me worried, mainly because it's not here yet. I bought a preorder figurine in August last year, and at first the date for release kept changing. They have recently contacted me (after ignoring my last two messages) saying that they've been sent, so it should be here by the end of February. So we'll see…It's a figurine I really want too. I do buy some clothes online.
What's your favorite romance movie?  A movie you may find romantic, even if that's not the genre.  I've been watching a lot of those lately, loosely titled "romance movie" and found a surprising number of dramas, action and comedy among the hearts and flowers.
I am so weird! My favourite "romance" movies are usually the dark type. Someone dies, someone doesn't get the girl, but they kind of do…But the other guy never really has the girl "heart"…metaphorically.  They are usually musicals as well. I have never really gotten into "romance" films. I find them kind of predictable and sort of boring.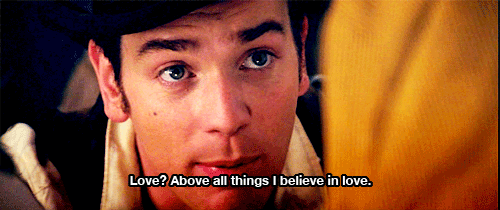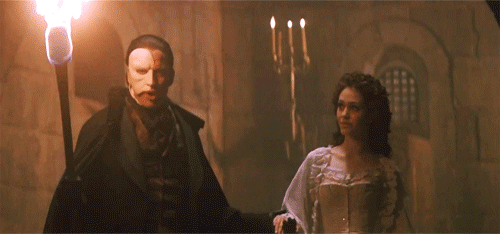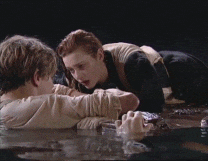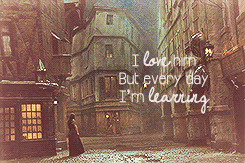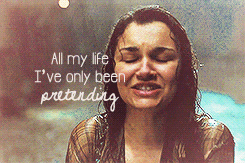 And of course we have our gratitude of the week question:
I am grateful that my puppy is still here with us. I don't think she'll ever be 100% again. She has pooped, after a few days of not popping. She ate today after not eating for two days. Still walks in circle. In all honesty, I think my Gran, who we asked to look after her, is stressing her out. Mainly because her mind seems to be going as well. It's been stressful to leave my dog, when she leaves all the doors closed, so my dog can't bathroom anywhere else but the rugs. I thought it was interesting that when my Mum offered to take my Gran out for lunch, so she didn't go stir crazy being inside our house all day. That's what my dog started to eat again.
My dog helped me when I had my first huge anxiety attack. We went walking together, so I didn't become all agoraphobic.