 NEW WEBSITE!
I am so excited to finally get to share this with you all!
I have been working on this for the last couple of months, just setting up. This first week I will be scheduling posts that explain what each category will be. Then I guess I will be really open for business!
This is probably the most brave thing that I have ever done!
I mainly wanted to do it because when I looked at other Bloggers websites, they just seemed so organised and they all had a really nicely layout. I feel like my Blog can, at times, be a bit messy. Which is fine for just generally blogging, but I want to start doing others things with this Blog.
I'm hoping to eventually attach a store to my Blog, where I plan on selling, at the moment, candles. I just LOVE candles! However when I try to buy them online, they are just SO expensive. I figured why not then, make my own, as time has gone on. I started to think, why not share my creations? I've made too many and nowhere to put them!lol…For future projects I'm hoping to add more. I've been looking into designing cups and mugs. I think of so many myself, and so many quotes and sayings I think of while drinking a cup of tea/coffee…Why not put them on a cup, instead of just keeping them to myself!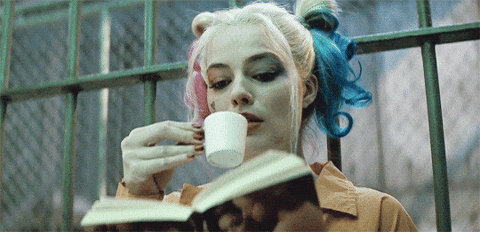 (Ironically my least favourite version of Harley Quinn…But you get the picture)