This is my review of the book "Three Queens and Three Sister, author is Phillipa Gregory.
Enjoy the spoilers if you choose to read!…I just wanted to start this off by saying it is not a book based on actual facts, it's an interpretation of the facts so it can be a fictional story…Hence the "fictional" part. It's just a fictional interpretation of what happened.
Brief outline of the book
The book takes place in merry old England, around the time of King Henry the 8th. The book is very solely focused though on the story of one his more unknown older sister (I actually didn't even know that he had other siblings) Princess Margaret. The book starts and first takes place when Katherine of Aragon first comes to court. At first she is expecting to marry Prince Arthur (Henry's older brother and should have been King!) who does pass away just a few months after they are married. Margaret as a young Princess has an instant dislike for Katherine of Aragon, with her "fancy ways". However her other younger sister, Mary, has an instant connection with Katherine.
The book tells of the three young women and their life journey from young ladies until all three are Queens at some point along the way. Through, death, love, birth and life.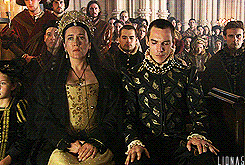 Positive aspects
I have been wanting to read any of the Phillipa Gregory books for quiet a while now and I did not feel disappointed. If you can get past the whines of Margaret it's a very enjoyable book. I enjoy books about "court life" from 'merry ole England' and this was no different. What I took from it as well, is that I enjoyed it so much that I spent the next day researching all of Henry the 8th's family members. What I found to be the most interesting about it is that knowing that Phillipa had some research into the book, most of the events in the book actually happened.
The relationship between the three women was intriguing as well. I didn't really understand why they called themselves sisters when they weren't really THAT friendly towards each other. If someone I'm not even blood related too kills my husband (guaranteed during War) and doesn't leave his body for me to bury and brings it back to their land as a "trophy". Just as some sort of making up that they aren't producing sons, you are not my sister. It honestly fascinates me, is this what it was like? Too keep up appearances did they have to seem like they were "sisters"? How annoying!
Negative aspects
Overall I really did enjoy the book and I will continue to read Phillipa Gregory, but no book can be perfect!
There was one aspect of the book that really did annoy me. There just seemed to be chapter after chapter of the exact same situation and it became very repetitive very quickly. It just felt like I was reading the same thing for about 10 chapters in a row. She leaves her husband Archibald because he was still apparently married to another woman and was just using the Queen for her lands and money. So she left him, they'd have a battle, she'd lose, run away somewhere else, get a letter from Katherine and Mary saying to go back to her cheating, traitorous husband, they'd get back together (even though she hates him), he leaves and repeat. I am not lying when I say this happened about 5 times in a instant row.
Overall
I really did enjoy the book and I have put the book previous to this one and the book after this one, so I think that's a pretty good indication.