No, I don't want to stat building boats, or start sailing…I get all of the motion sicknesses…That would be a VERY bad idea!
"Shipping" meaning by Wikipedia:
initially derived from the word relationship, is the desire by fans for two or more people, either real-life people or fictional characters (in film or literature) to be in a relationship, romantic or otherwise. It is considered a general term for fans' emotional involvement with the ongoing development of a relationship in a work of fiction. Shipping often takes the form of creative works, including fanfiction and fan art, most often published on the internet.
 Shipping in the nerd type world, to break it down, is when you have two favourite people who you see as a couple. These can included people from the book, or sometimes you can even cross couple from different fandom and from completely different genres.
Some couple even get their own names, when you combine the two characters names together.
Except for brother and sister…or brother and brother, sister and sister, or parental with child…That's just gross…Except in a purely familial way. 
So, for example, some of my favourite "shipping" characters are:
Thorin Oakenshield and Morgana from "Merlin".
Tessa Gray and Will from the Infernal Devices.
Mary and Gideon from Reign (I still like Francis, but Gideon seems a little more "grown up")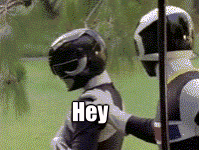 Lets Share: Do you "ship" any couples? Even ones we may have not thought of before. 
You might have heard about "nerd rage" or "gamer rage". It usually describes when someone is playing a game (duh) and it can be any kind of game, and sometimes, and some will claim, through no fault of their own. They will inexplicably get angry. This can be for a variety of reasons.
Cheaters or Cheating…Sometimes this seems to happen to some people all the time.
Bugs or Glitches within the game.
Someone who wins may have done so by cheating or by coming in a draw with you, but they go ahead and claim ultimate victory. Shutting you down.
Connection Interruption/s.
Some just can't control their anger.
Backseat Gamers.
You just really don't know to play the game
There are two games that make me "Rage" and it's really funny when I tell people because they are shocked. Mainly because the two games that I rage are, aren't really that intense or really action driven…But they can just be so annoying!
The first that one drives me completely crazy is this game called "Settlers". My partner loves it and I completely loathe it. I usually play it because I feel bad if my partners has had a bad day and I feel like I should. In fact this year my partner made a promise to me that he can only ask me 12 times a year to play it with him. I just hate it because it literally takes hours to play, the game is notorious for crashing, because it's so old. Somehow even though we all start from the beginning, the computer players seems to be just so advanced. They start attacking, in an advanced age, right from the beginning.
The other is a well more known game "The Sims".  I know…Odd right? Probably don't hear about people raging too much with The Sims, but sometimes it just drives me insane. I think it might be such my computer, but it has a lot of bugs and glitches that are really annoying. Sometimes during a party, they will just suddenly freeze and not do anything, and there's the whole thing of standing in front of the fridge so no one can cook anything. I always have to make sure that I have at least two people from the household at the parties, so one of them call people away from the fridge. So they can make the birthday cake and age up.
Are there any games that make you rage? Especially the unexpected ones! 
Video uploaded by:NukeNorway