Oh my goodness I LOVE a lot of the different Ancient Culture…One I mostly fascinated by is Ancient Egypt. The stories, the real stories! Half of the real stories are real, don't even sound real!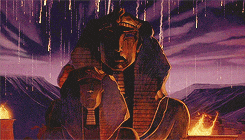 As you can imagine then I was so excited to read about this! They've been discovering all these artefacts and places lately, it's been very exciting!
Has Egypt's second Sphinx been found?