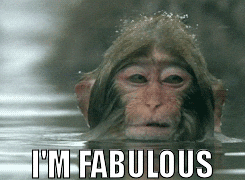 Monkey Day began by Casey Sorrow and Eric Millikin in 2000 to celebrate things all monkey and simian. It's not an official day, but it's becoming that way as the years go on.
Peter Jackson's "King Kong" was released on the anniversary of the the 5th Monkey Day.
Monkeys can be divided into two groups, Old World monkeys that live in Africa and Asia, and New World monkeys that live in South America.
A baboon is an example of an Old World monkey, while a marmoset is an example of a New World monkey.
Apes are NOT monkeys!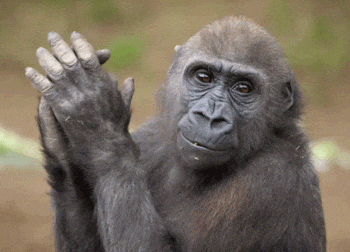 Groups of monkeys can be known as 'tribe' 'troop' or 'mission'.
The most recently discovered monkey is the lesula monkey. It was discovered in 2007 in the Democratic Republic of the Congo in Africa.[22]
An abandoned medical research facility called the New York Blood Center used wild chimpanzees in its vaccination research in the 1970s. When the research facility shut down in 2005, the 66 remaining chimps were set free on a small land mass soon dubbed "Monkey Island."