Rhetorical Questions, but feel free to answer if you'd like:
Why is it called "beauty sleep" when one wakes up looking like a troll??
If anyone is like me, the reason it's called a "Beauty Sleep" is because of Sleeping Beauty. Sometimes when you sleep, it can feel like you've slept for an age. That's just my theory anyway.

Why do they sterilize needles for lethal injections?
I guess it's just a standard? Here in Australia, even though we don't have lethal injections anymore. I would guess that they would still need to be sterilised, as some sort of standard practice. If who ever encounters the needle gets stabbed themselves, for whatever reason. Then they wont be infected either. There's a lot of clumsy people out there. I managed to get a paper bag cut while food shopping the other day.
Why do most cars have speedometers that go up to at least 130 when you legally can't go that fast on any road?
That one I have absolutely no idea. I actually talked about this a few weeks ago with my partner. He said he doesn't really understand either. There comes a speed when you can't even control the car after a certain speed…So who knows.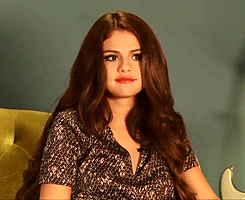 Did they purposely make dyslexia hard to spell?
Yes!lol…I actually suffer from dyslexia myself and it took me a while to remember how to spell it properly. I always feel stupid if I get the letters mixed up.
(Rather naughty):  If quizzes are quizzical, what are tests?
Test…ical =D lol
---
Odd but a bit philosophical or personal:
What are some things that are okay to do occasionally but definitely not okay to do every day?
Eat a whole pack of nacho Doritos…I'd like to be able too…But, probably, not the best idea for me.
What is the most embarrassing thing you have ever worn?
I actually wrote about this a few weeks ago. I was helping my Pa build a bit of a dingy years and year ago. I wore these legging that were really baggy, like really badly baggy. But I wasn't wearing them to make a fashion statement. However my brother and cousin are really into Fashion and would not stop paying me out.
In your opinion, what's the best type of cheese?
Jarlsberg Cheese…It is so freaking good! I feel like drooling just thinking about it.
What are some fun ways to answer everyday questions like "how's it going" or "what do you do"?
I honestly have no idea.
---
Miscellaneous:
Have you ever sent a text message to the wrong person?   Details please.
I have actually, but it really wasn't that serious, which was lucky! … Or not depending on you look at the situation. I have accidentally sent a text to my Dad that was meant for my partner. Which could have been truly horrifying! As you can imagine! Luckily all I was texting my partner about was dinner that night. I say, not so lucky, because then I ended up having to talk to my Dad. Talking to my Dad is always a chore, he sort of expects you to talk to him. So he'll send a text that usually wouldn't require a response, but he expects one.
If you could make a rule for a day, and everyone had to follow it, what would it be?
Before you post or reply to something online, you have to wait at least 5 minutes AND do some actual research before you post. No posting a picture with words on it, ie, memes. You HAVE to be able to back it up with some actual facts.
You are about to get in a fight, what song comes on your mind soundtrack?
There are so many and it depends who you are fighting and why you are fighting, or am I thinking about this too much?lol
Ex-friends – Kill them with kindness – Selena Gomez…Namaste…lol
General person on the street – Eye of the Tiger – Survivor…Well I assume this one, this has never actually happened to me,lol…I have never gotten into a fight with some randomly on the street.
If it's my Mum – Mama – Spice Girls…lol
---
Share a joke, if you know a good one!
Best Not…Don't want to lose my "cool" image =Plol