Aren't they fantastic?
My partner and I decided to go out to a cinema and do a "movie marathon" over the Easter Weekend…He stayed longer, but there have just been so many movies that we both wanted to see. We managed to figure out the timing and it just so happened that all the movies I wanted to see we could watch first!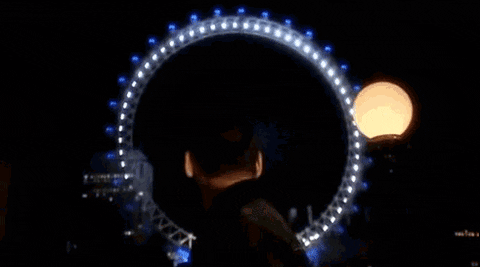 Just a quick break down of the movies that I saw…
Wrinkle in Time
I will just start out by saying that I have not read the book written by Madeleine L'Engle. I can't make a fair comparison between the two.
However, I did enjoy the movie…I cried a lot in it, and my partner kept laughing at me. It's not so much "action packed" it's more of a thinking movie, more scientific as well. What I have really been loving lately, with the movies that I've been seeing. That the "love relationships" have not been largely based on romantic love (The only "romantic" type movies I see are usually musicals and someone usually dies,lol…I don't know what that says about myself,lol). They've been mainly about family love, self love, or the story is just not largely based on a romance This is one of those. I also love how the young girl is so…real…She is very honest about what she doesn't like about herself (which broke my heart)…But how she also begins to believe in herself. I felt a journey with her that I could completely relate too. I feel like every girl has been there at least once…Even the bully girl, you begin to feel for her too.
The colours are magnificent, I'm a very visual person, so colours represent feelings and emotions to myself as well. All the "Mrs's" are just beautiful as well. Not just with their outfits, but their words and souls.
"The most memorable books from our childhoods are those that make us feel less alone, convince us that our own foibles and quirks are both as individual as a finger-print and as universal as an open hand."
I'm going to read the book now
Pacific Rim
This is undeniably more action packed than "Wrinkle in Time".
John Boyega is always gorgeous! Of course being "Idris Elba" 'son'…Can't expect anything less really,lol
Just like a lot of action films, it's not too deep, but a good film…Worth your money to see on the big screen. There are things that have happened to the characters to motivate them the way that they do. Just your usual action film with big robots type film.