"The Songs of Achilles" – Madeline Miller
The Breakdown:
Another Madeline Miller classic novel of her interpretation of an Ancient Greece tale.
Some compare it to the Iliad, but it's not like that at all. It focused solely on the ancient Greek Hero, Achilles. So do not pick this book up if that's what you are expecting. Set from Achilles childhood…until…well hopefully there are not spoilers for you…His death. It's about his friendship with his childhood friend Patroclus on their journey to come to Troy.
Positive: 
This is not really a prequel to Madeline Millers "Circe", however I felt like it really stood on it's own. What I personally enjoy most about reading, is when you go read a book and just keep reading it. This is what this books offers. When you write a character growing from child to adult, with all the feelings of a growing human being. You don't want it to start and stop, you need it to flow, need it to make sense. Madeline Miller is a perfect writer when it comes to this.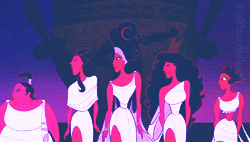 What I have loved about all of Madeline Millers novels is that you can tell she has done the research. Even though she is a modern writer, she still is holding true to the classic stories. The rules and roles of the Gods, but with a twist…I loved the relationship twist that come with it. I have to say that I think it may be my first LGBT romance…Apart from Mangus Bane. I was thinking about it and I don't think I've read a book yet where the main characters are gay. It was a beautiful love story too.
Negative:
The only real negative thing I could say about this book was that I kept expecting it to be "Circe" and it wasn't. Although I completely enjoyed the book, I felt like it was a little slower than Circe. I actually wish that I read Achilles first, because I was expecting it to be more like Circe. They are both really fantastic books and I love them both. You can tell the difference of writing between them both. There is 6 years between the two and one can tell.