I wrote a post a few days ago talking about having a little get together, with a fire pit and burning things to "let them go" and can I just say that I found it very therapeutic. I honestly didn't know what to write. I have this letter written in case they ever decide to "come" for me.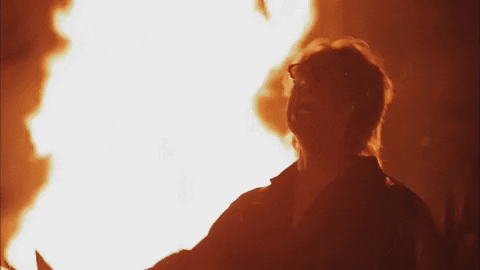 What I ended up writing down was very simple:
"I am not a horrible person".
I don't miss them, you can't miss people you just don't care about.
What makes me angry though is accusing me of being this rotten human being and that is the part I am having trouble letting go of. Mainly because, even though, they are in their mid 30s, they have the maturity of 15 year old little girls. So every now and then someone lets something slip and it's always them attacking me. It makes me roll my eyes, but it annoys the p..o..o..p…Out of me as well (not literally).
It felt SO good to write that on the note and then burn it. Logically I (and everyone else) know I am good person…If I could just rid of this annoyance, it'd be 100% fine. I think I'll have to speak with my therapist, because it bugs me that it bugs me. I, myself, have told people not get upset by their attacks, this is just who they are. So why does that one part bug me so much still?
I feel relieved now, it did help…But I'm bugged, that I was so bugged by it.