I'm just warning you, if you're a fan of Johnny Depp, you will NOT want to read this.
I had no idea that Johnny Depp is suing Amber Heard…AGAIN…Because she dared to talk about her experience when she came out and talked about her experience, the death threats she received from fans. The backlash she received. For daring to talking about the "angelic" Johnny Depp. You want to prove to me, that you're not a bully, that you're not aggressive…Stop trying to bully and silence someone into talking about their experience. Not even about the abuse, but the experience of coming out against someone like Johnny Depp. Pirates of the Caribbean ran it's course. That is not Heard's fault. Apparently in the piece that Depp is suing Heard over, she doesn't even mention his name. Because it's NOT ALWAYS ABOUT JOHNNY DEPP.
Depp seems to sue a LOT of people.
Guess what, Depp, you're not perfect. That's alright. But stop trying to bully people into silence with stupid lawsuits. You want to prove to people that you're this peaceful loving guy. Guess what, speak up for yourself! Do something actually useful and purposeful. One of the reasons I like Heard is because I absolutely believe she's a volatile person. But she's actually helping other people. I think she's come to realise she needs to stop. She's not sitting there going "Oh Depp didn't talk about me again, better sue". What is Depp even doing? All I've seen him in lately is some aftershave ad? Which too me, is always a sell out. No matter who the celebrity is,lol. It's always some stupid ad that always leaves me going.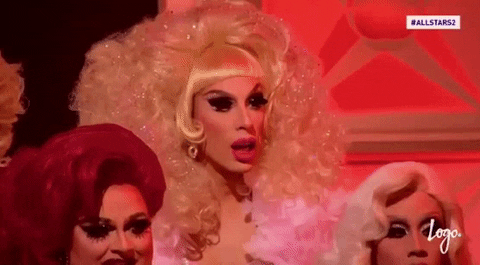 (I totally love Alaska by the way)
Speaking of Alasksa, by the way. Alaska handled her situation the way that I think a LOT of celebrities should be handling. Which made me love Alaska even more to be honest.
For those who don't know. Alaska is a Drag Queen mostly well know from being see on Ru Paul. Alaska ended up winning Ru Paul All Stars Season 2 with a lot of controversy and I was disappointed by her. But I felt like instead of her suing everyone and constantly trying to silence anyone who talked about it. She OWNED it and acknowledged it. Below is a response video of hers. I found it freaking hilarious, but that's because I knew what happened. But this is what Depp SHOULD be doing! This is how you handle your shit!
I'm still waiting for someone to get me a Lil Poundcake Doll,lol
Getting To Know Alaska
Published on 11 Oct 2016