Yes, I completely missed September. Once I had other Blogs written, I had forgotten about my Goals. I decided that I would change the timing of my goals to the beginning of the month. Starting from now…
I do want to get a Yoga Schedule going, I really do want to get my legs stronger again.
Start actually wrapping up the Christmas presents, so I know what I'm putting with what.
At the moment I'm trying to organise things for my shop, I am currently creating things for it.
I need to pass my current class. The only thing I have left to do is to make video tape practicals for it. It'll be interesting to do!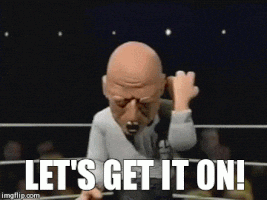 (I miss this show,lol)