I have been hearing a lot lately about Mantra's and I have not only been wanting to figure out what they are, but what are they meant for?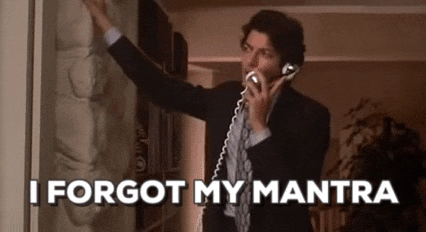 How to create your own personal mantra – Oprah
A Personal Mantra is a sound or a group of words that are personal to yourself and yourself alone. You repeat them to yourself…They can be syllables, a sound.
Spiritual Mantra's are a sacred utterance, a sound, a syllable, word or phonemes, or group of words in Sanskrit believed by practitioners to have psychological and spiritual powers. A Mantra may not have a syntactic structure or literal meaning.
The most well known Mantra is "OM"
Om is said to be the first sound heard at the creation of the universe. When each syllable is pronounced fully, you should feel the energy of the sound lifting from your pelvic floor all the way up through the crown of your head. The droning sound of the Om is said to unblock the throat chakra, which can lead to more attuned communication with others.
Why am I writing all this?
I want to find my OWN personal mantra…The best way I've discovered that most people do this is too:
Write in a journal for 30 minutes, write in the mornings as your mind is usually clearer at this time.
Rewrite what you have to written, put more a pertinent focus on what you've written.
Write a focused, declarative statement.
10 minutes a day…Say this statement. You can do it walking, you can do it eating…