I like watching the Daily Pop when I can…I just enjoy the hosts, they seem like pretty alright people. For being in the entertainment industry they seem to be pretty both sided and that's gotta be tough.
One of the topics they were talking about was an interview with A-Rod whose dating J-Lo and how he said it was definitely different from their other relationships. Which then opened up a conversation about love and how each relationship will be different.
I have to agree with the statement that especially in the beginning of a relationship, a lot of the times we feel "this is different" "this is it" and then over time it just kind of disappears…But I want to talk about love for a little bit. I've been in love probably three times. I've loved more about that. It's an interesting though to be in love someone and just kind of love someone.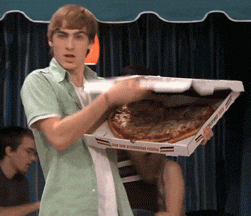 The most truest thing is though every love is different. I actually had an ex's new girlfriend ask me if I thought he was ever going to grow up and she was thinking of breaking up with him. I explained to her that every relationship is different, how he was with me, will be different how he was with her. They're married now, so I figure they worked it out,lol.
People have different life experiences.
People grow differently.