What is an Apath and why they are dangerous
A lot of narcissistic can't do the things they do, on their own. Just like Regina George, she had two friend who played the "Apath" game.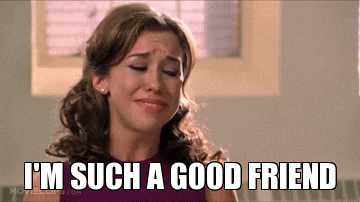 What is an "Apath"?
An Apath is usually a friend, and most of the time, a mutual friend of a sociopath or some suffering from NPD (Narcissistic Personality Disorder) and the victim of the NPD. Apath can also been known as the foot soldiers, or the flying monkeys of the person who has NPD. Apath's tend not to care too much, or sometimes are not aware of what is going on. They just take the abuser at their word. When it starts to get bad, the Apath will take the side of the NPD, despite proof of the abuse.
Oh yes, friendships CAN be abusive.
Sometimes an Apath will go along with the abuse, as well as being the target of abuse, because they don't want to, for whatever reasons, lose that relationship with the NPD. Apaths are used to normalise a persons toxic behaviour. They are usually not morally strong, have a low self esteem and are easily led. Even when the NPD or Sociopath insults the Apath, they don't want to see the bad side.
The most frustrating and most detrimental part to being a Apath, is that by doing nothing. The Apath allows the toxic behaviour to continue.