I actually had a few people who seemed to be interested in this particular book. So I have finally sat down and wrote about this book. It's been great to be able about this book in more detail.
The Vatican Princess: A Novel of Lucrezia Borgia:By C.W.Gortner
*I just want to start this review off by writing that is purely based on my personal opinion. I have not been paid by anyone or any company to write this*
Too this day in modern History, Lucrezia Borgia, is one of the world's most famous villainesses. Whether or not that's completely justified, we will probably never be able to prove. Accused on incest, murder and poison vixen, luring men to their deaths. But what she just an unwilling pawn in her families games?
The biggest reason that I enjoyed this book was because, in the beginning at least. I really enjoyed the way that Gortner wrote Lucrezia, I absolutely believe that she was sweet and innocent. Someone who just wanted to love her family and their environment and just to basically be left alone. I felt like Gortner did Lucrezia Borgia a lot of justice with her character. She is written like a complete sweetheart. In other shows and books I've read of Lucrezia, they have written and given into the Myth of Miss Lucrezia Borgia.
Even with her rumoured romantic relationship with her brother, Cesare. A lot of other shows and books write like she enjoyed the incestuous relationship. Whereas with this book it's written like Lucrezia, although not 100% without feelings, she has issues with it. This becomes even more apparent after Lucrezia begins to realise that Cesare is probably more obsessed with her, rather than in love with her. She does really her adore and treasure her husband in this book, Alfonso of Aragon. Which is probably a reason behind his murder by her brother.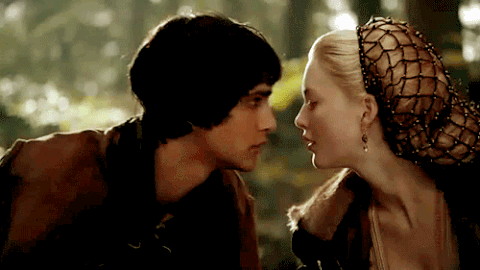 This is where my happy part of the review ends.
As soon as the book gets to about halfway through, it just seems to get real dark really quickly and seems to be purely for shock value. Rather than based on anything factual, and it really disturbed me. I think because I have a basic understanding of what the Borgia's did. There was just one part that sincerely shocked me and then it put me off of the rest of the book.
I don't mind a shock in a book, when it's necessary, but I felt like the shock in this book was completely unnecessary. There was no proof of what was written even took place. Which I get to some extent that a lot on the Borgias are based on other people's perspective, rather than actual fact. But I feel like, at least try. Don't just write something completely horrible and shocking, just for the sake of it. Especially even when no one has heard this "myth" before.