I am so beyond angry today. I had to take myself off of social media again. Here was just a couple of things that happened today:
A trump supporter on Twitter decided that a journalist talking about how a 15 year old teenager is considered a child (which is lawfully correct). Because this girl looks older than 15 and is considered a teenager, a 15 year old being raped, her attacker is not a paedophile.
Not only did this person say that the Journalist who first reported the 15 year olds attacker as a paedophile, had no legal case for calling Epstein a paedphile. But these people that were coming after him were nothing more than a "mob". Instead of stopping, he just kept doubling down.
My day actually started off with that aged old argument about how you should respect the flag -.- I don't get how "Proud American Patriots" Don't seem to understand the Constitution, that they say the lefties are trying to destroy it. You CAN peacefully protest against the Flag. They were saying the Flag represents the US, no matter the cause, you have to respect. But if the Flag "represents" you and you don't like the way you are being represented. Under the Constitution, you have every right to protest it. I'm Australian, I know this!
Then someone actually had the audacity to say (in regards to black Ariel) to people saying. Bet that they weren't that mad when they changed Aqua-man to Jason Momao. "Oh, Aqua-man isn't that popular of a character, so it didn't matter". Ohhhhh, that's why he was included in the movies, because he's not that popular. Guess what, Ariel…Not my favourite Disney princess, not even in the top 5.
THEN they were complaining about you have a Black Ariel, Mulan, Tiana and Lion King all coming out in the next year…Oh no…One year with POC…and animals, represented, whatever shall we white people do? Guess we'll just have to console ourselves with all those white cartoon Disney Princesses, that have not just suddenly disappeared.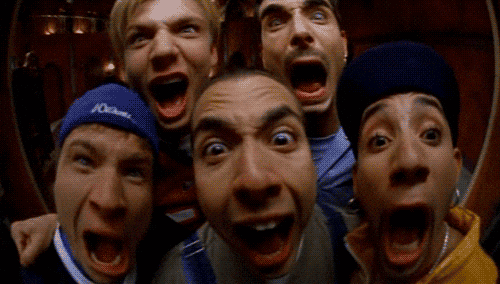 Can people stop being, just SO stupid and horrible? For two seconds!