https://anupturnedsoul.wordpress.com/2019/01/09/mystery-blogger-award/
The Mystery Blogger Award was created by Okoto Oke Enigma
I was not nominated for this award, but I thought that An Upturned Souls questions and answers were so beautiful, that I was completely inspired to answer the questions.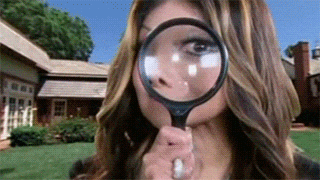 An Upturned Soul 5 Questions
#1 – What is the best compliment you could get or have received for one of your creations?
I haven't honestly created anything yet, everything I am creating is in the middle of it's creation. I feel like this is the year where all my creations are going to finally come together. I think one of the best compliments you can give someone is just to tell them how their creations moved you, honestly. Did their creation inspire you? Did it move you, what feelings did it make you feel. I don't mean "It sucked" That is neither constructive or helpful.
#2 – Which creative person has had the most influence on you and your creativity?
I have to say it is my Grandmother (the one I wrote about in my previous post) You know how sometimes you are lucky enough to connect with a person, especially from your own family? Well my Gran is "my person" and she's probably the biggest cheerleader for all her children and grandchildren. That's why it's been upsetting me, I feel like we had to take care of her, instead of her watching over our dog.
#3 – Which work of art, literature, invention, song, film, etc, which has already been created do you wish you could have created?
I think if you read my posts a lot, you will know of my complete love for the world of J.R.R Tolkien. That's my jive!
#4 – Do you have a creative muse, someone who or something which never fails to get your creativity flowing? Do you want to share your muse or keep them a secret?
My Muse is a "something". It's a music something. For some reason whenever I listen to Celtic music, but more specifically Celtic Women…Whenever I hear the music, I want too either jig, if I'm walking, or write, if I'm at home…I even have a video clip for each one of their songs that I really enjoy.
#5 – You find a book and begin to read only to discover that it is your life. You get to the point that you are at now, do you turn the page knowing that you will not be able to change the events to come? (weird-funny question from Mantelligence: 83 Hypothetical Questions)
No! Oh my goodness…As tempted as I would definitely would be, I would never be able too. I don't want to know. It's just too much pressure, whether it's something good or bad. Even if it's something good, the pressure to wait for it too happen, would be just as unbearable.
My 5 Questions for anyone who would like to answer them:
#1 What is something you have always wanted to started to do? Still have yet to do it.
#2 Like Homer Simpson, he sold his soul for a doughnut. What would you sell yours for?
#3 Would you want to have good magic or dark magic…Why and what responsibilities would come along with it? (Inspired by Doctor Strange)
#4 What is the wisest thing you have heard someone say?
#5 What would make you feel more worthy?
If you want to participate officially here are the rules:
RULES:
Put the award logo/image on your blog
List the rules.
Thank whoever nominated you and provide a link to their blog.
Mention the creator of the award and provide a link as well
Tell your readers 3 things about yourself
You have to nominate 10 – 20 people
Notify your nominees by commenting on their blog
Ask your nominees any 5 questions of your choice; with one weird or funny question (specify)
Share a link to your best post(s)