Now bear with me…I don't think this is going to make sense. 
No to people who use the METOO movement" set you off…ie Amber Heard "abused Johnny Depp"…We've all seen the video! I don't believe that Amber Heard is using the "Me Too" movement. People who "go after" people you find attractive, but don't actually know, set you off. Johnny Depp is a grown ass "man" I don't care if his mother just died, I don't care if Amber was winding him up…YOU WALK AWAY! JOHNNY DEPP IS AN ADULT!
You know why we believe her? (Well I do) I believe alcohol and drugs change people, I believe that losing the love of life, changes you, I believe losing your parents, changes you. If he's SO wonderful, why did Pardis leave him? We just don't leave amazing men…We just don't. AND instead of just owing up to what he has clearly done and his part in the marriage. Even if he was to put it down to, it was a volatile relationship and he owned his part in it. Nope, he keeps going on about it, like he's completely the victim alone, and is now suing Heard…For what? Proves what? If she did, doesn't mean he didn't, does it? Heard is not sitting around suing him, she's out there doing actual work. I think she's accepted the relationship for what it was and is moving on.
Depp isn't getting work or isn't looking bad because of Heard, he's getting a bad reputation for being a 55 year old "man" and owning up too NOTHING.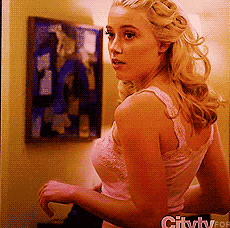 I absolutely believe that that particular relationship was toxic and volatile.