As I wrote a few days ago on my "Share Your World" post, I was going to write about the moment of clarity that I've recently had about unnecessary drama and how it just doesn't happen to myself anymore and how freeing it is!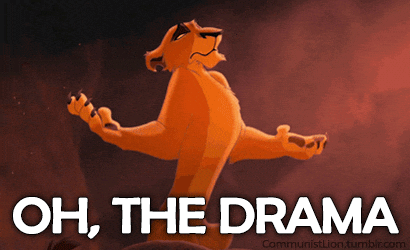 What I mean by that is I had a moment where I got to sit down and write a cover letter for a job (I think they are also called cv's…I don't actually know what that stands for) Because, instead of having to go on Facebook all day and try to convince my ex best friend that she shouldn't go back to her abusive ex, even though we know she's not going to listen to any of us anyway, and she's going to "blame us" for it as well. I'm not even kidding, one excuse she gave us was because I was single. When she's single she doesn't like how happy we are in relationships???
This is the kind of unnecessary drama, I find myself now free from.
Instead of dealing with seriously stupid reasoning like this. I mean, honestly, I spent the whole day trying to "discuss" with her what ON EARTH that has to do with anything anyway? THEN my now other ex-friend (her little enabler) started posting "friendships" quotes about how TRUE FRIENDS are there for you "no matter what". Tagging everyone else except for me, but that was okay too, because that's just who she is.
These ex friends of mine are the type that will post these types of quotes:
The funny thing I am there for them, just because I don't like someones partner (for good reasons too) doesn't mean I'm not supportive…Hell, if she needed me now I'd still be there, I'd still say goodbye when she didn't actually need me anymore. Just because you may not like someones partner, doesn't = not supportive. Unfortunately this is something they do not want to know about. They are also the ones that took themselves out because they didn't like me writing about how I didn't want to be treated like shit anymore. These are the SAME people who said she take him back because he keeps talking to her? Not because he's changed, which he hadn't…But because he keeps reaching out too her?
I can now sit down and spend my days writing cover letters, instead of hurriedly copying and pasting to get it in.