Remember, to take care of yourself!
Give yourself a goal, every week to reward yourself. A couple of weeks ago, I started to garden. Although I probably wont see the results for a couple more weeks. I am really proud of myself. I think the spring onion and chamomile bush, are going to do well. Although I know everyone has told me that you can't kill spinach. I think I may have…
This week, my goal is to get back into exercise. I was actually doing quiet well during Summer here. Then I lost focused, so I want to start again. I've been even wondering if I should just start in the home. I've still got all the stuff. It's Winter here right now, so the thought of going outside for a run, or heading to gym is very off putting. Though I have never actually gone to a gym to do exercises.
The biggest reason that I'm doing it is because although I've been taking cholesterol tablets. Apparently my cholesterol has not shifted. It's neither gone lower or higher. Which I'm not entirely sure that's a great thing. So my Doctor wants me to go from 20mg to 80mg. The next couple of weeks, he wants me to take the 20mg, but twice day (becoming 40mg). When I feel there are no side affects, to then go up to 80mg.
What harm can a little exercise do?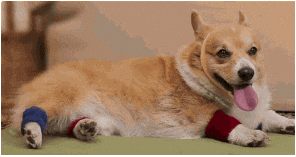 What can you do to take care of yourself? It doesn't even have to be anything that exciting!