April the 23rd is World Book Day … and I am really struggling to get enthused for it this year. Currently (and if you already follow me on Goodreads, you"ll already know this). I am currently reading two books and I am one book behind on my Goodreads Challenge. I am hoping to now catch up. Although the Libraries are closed, I haven't read SO many of my book crate loot boxes, that now seems to be the most perfect time to read them!
World Book Day, also known as World Book and Copyright Day, or International Day of the Book, is an annual event organised by the United Nations Educational, Scientific and Cultural Organisation (UNESCO) to promote reading, publishing, and copyright. World Book Day was first celebrated on 23 April 1995, and continues to be recognised on that day. A related event in the United Kingdom and Ireland is observed in March.
What are you reading, right now?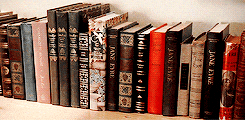 Also just a little reminder that I still have Discord book club channel…Come and share as well, what books you're reading with us! We'll be chatting about it, we already are to be honest. I have a friend, who still has a job and he will be reading spreadsheets all day tomorrow =(
Remember you don't have to give us your book, just let us know what you're reading!