Jane Fonda arrested for fourth week in a row
I decided to write this after seeing this article. For all those "boomers" out there who think this is a "young persons" thing. I would like to introduce you to some people you seem to have forgotten about.
Harriet Tubman
Rosa Parks
The Suffragettes
Ghandi
Martin Luther King Jr
Jesus Christ
Every SINGLE one of these people were arrested and/or beaten at some point. Because people like you found them "bothersome". In fact, half of these people were shot and killed because people like you found them "bothersome". We didn't get where we are today, because these people were all "quiet and good" They got where we are today, because they caused disruption.
If you don't like waiting for another 5 minutes in traffic, in a car. Take a hint and all start taking buses, walking, or cycling.
My mum and I don't get it at all, the annoyance people have at the protesters. How privileged and easy must your life be to be SO annoyed at people making you what, five minutes later for work? If that. That you have to constantly write posts over and over and over again, especially ONES LIKE THIS, WHEN THEY ARE OVERLY AND IRRATIONALLY ANNOYED. Because you're ANNOYED that people want a cleaner, healthier planet for you? Not that these protesters are doing anything actually wrong.
SHUT UP AND TAKE THAT FIVE EXTRA MINUTES TO THINK ABOUT HOW LUCKY YOU ARE. THAT YOU HAVE A JOB, THAT YOU CAN GET TO A JOB, THAT YOU HAVE THE MONEY FOR A CAR, THAT YOU HAVE GOOD HEALTH. THAT COMPLETE STRANGERS WANT TO MAKE YOUR LIFE, YOUR CHILDREN AND GRANDCHILDREN'S' BETTER.
I mean seriously, what's the worst that could happen? Even if they're wrong. What's the worst that can happen? People live better and cleaner, healthier lives. We start walking more? We use less paper? We use less of nonrenewable sources? We recycle better? We learn to grow our own food? We eat better, instead of junk food?  The children get outside a bit? I'm struggling to see the down side that anti-climate people are getting so irrationally upset about?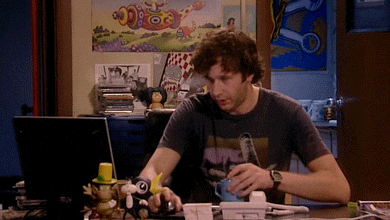 Do you think people look at themselves, and get out of their "ME, ME, ME" bubbles? Where I live we had major roadworks for over two years. We ended up leaving 5/10 minutes earlier. Without writing posts OVER AND OVER AND OVER AND OVER again. What does that anti-protesters want these people to be doing instead? I'd rather my children get involved with making the planet better than sitting in front of a tv playing video games.
The way some of the anti-protests talk and write, you'd think they had never encountered some kind of traffic delay in their life before? They've never driven in peak hour traffic. They've never encountered other traffic before,lol. How lucky are they?
I feel so sorry for kids these days. Playing computers is wrong, wanting to help the planet be better is wrong. They really can't win, can they? We're not living in the 1800's where children were seen and not heard. And it's not just children protesting either. We haven't lived in the age of children were seen and not heard, since we sent children off to fight in World War I and II, to fight old men's wars.