Trumpeters are good for a laugh. I'll give them that.
Sean Spicer winning a place in DWTS is somehow "owning the Libs". Why aren't they said that's all they've got? Or that he keeps been voted back in because, let's be honest, the people need laughter.
Someone else said "I saw it, the Libs were crying. Even the station didn't expect this". Yes, they did,lol. They didn't ask Sean Spicer onto the show because of his expert knowledge of the "tango". Now, did they?lol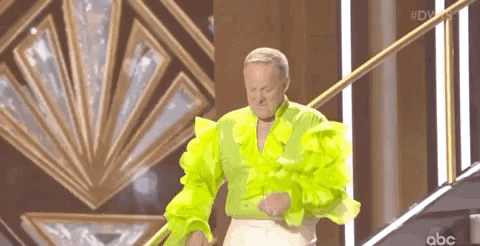 Someone used photo-shopped pictures of Elizabeth Warren, called her a cougar and then said this was the Dems "heart throb", like it was an insult. So I posted an un-photoshopped picture of Trump and replied with "This is your heart throb, an orange blob.
On the same post someone said how Elizabeth Warren is like one of those wanna be cool hipsters, who wants to go shopping with her daughters and makes everyone else feel awkward. So I replied with "Well I'd rather shop with my mum 24/7, then have my Dad publicly state he wants to date me…You don't"? Then I posted the video of Trump saying he'd want to date Ivanka.
Apart from the funny comments under this post, see if you can figure out why I was lmaoing while this guy was saying "Everyone is scared to death of Donald Trump…
I mean the guy isn't wrong, we are scared to death of Donald Trump, but not for the reasons this guy believes,lol.