Every year I ask myself "Why don't I actually watch the Oscars" I love watching the Fashions and the whole red carpet, and if I like the Host or know someone is performing that I like, I will flick back and forth.
(that twirl though!)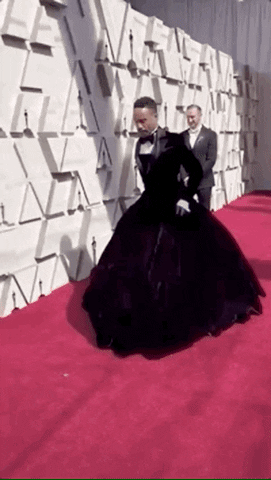 Every year AFTER the Awards I remember why…The outrage by viewers after. Some I can completely understand (like Green Book winning "Best Movie"…Why? That horrible acceptance speech as well, and just the general type 'scandal' around that movie)
It's all "Well I didn't like the movie, so it shouldn't have won that". It is well known most of the Award shows don't actually run with what the public like. It is also well known that most of the people who run the award seasons and decides who win, are usually old white guys,lol….Guaranteed it is changing and I was honestly happy with all the awards Black Panther and Bohemian Rhapsody won. I also learnt a lot about Black Panther and how the clothing, in particular (costumes) represented Africa.