You are Enough – Mandy Hale 30 Day challenge
Day 8: Also in Chapter Five, I talk about unanswered prayers and how they can often be the biggest blessings in disguise. Share an unanswered prayer of your own and how it helped you see that sometimes God's "no" is the most gracious answer of all.
The thing is I think you don't realise that he's said "No" until you realise. If that makes any sense? Kind of like hindsight in a way. I've also though never really prayed, I feel like a hypocrite if I do. I've mentioned before that I'm not really religious, but am more agnostic. I guess in ways I do "Pray" when I hug my plushies, it's usually because I am hoping for something, to feel better, for some kind of answer, or when I wear my "Pa" bracelet, I play with it when I'm anxious.
Day 9: In Chapter Six, I talk about the end of a relationship that sent me spiraling into a dark place. Talk about a heartbreak of your own that you experienced, and what it taught you, about yourself and about life.
In terms of relationship heart break I haven't really had one. That's part of the problem, I did most of the breaking up, mainly because as well I knew it was ending, but I didn't want to get to the point of hating each other.
The weird thing every single one of them within 24 hours had back stabbed me in some way. That did break my heart, because I had, clearly wrongly, assumed that they had cared about me. I'm not kidding every single one of them. Every time they did it, it made me even more cautious in my next relationship. I wouldn't trust them to begin with. A good example is it took me longer and longer each time to actually sleep with the next guy.
My current partner, I didn't sleep with him for about 3 months. Even then, we had already gone through a lot together. I had developed sciatica and couldn't really walk, so he was driving me to my Doctors appointments and didn't judge that I was using my Great Grandmothers walking stick to get around. I didn't even say "I love you" for at least 5 months and I was so scared to say it I had to get drunk first…and he didn't say it back! But he did the next morning,lol…I was so embarrassed!lol
Day 10: In Chapter Seven, I talk about my experience with spiraling into clinical depression. Talk about your own experiences with depression, anxiety, or any other mental health struggle. If you haven't been affected personally, share your insights into how you stay mentally healthy.
I think it's all about being aware of yourself and how your mind and body work, imo. You know when something is off with yourself and you learn what you can and can't handle. I know now that I can't handle flashing lights, I can feel them messing up my eyes and my brain does not like it. I don't drink coffee anymore unless I know for certain I am not going anywhere, but I can still handle coffee ice cream and love it!
Day 11: In Chapter Eight, I share all the reasons why I think I'm still single, the good…the bad…the ugly. Talk about all the reasons why you think you're still single. Don't be afraid to be really real and raw and honest. If you're not still single, talk about a time when you were single and lonely and afraid that love would never arrive.
The only time in my life I have ever felt bad for being single was honestly when my now ex best friend  blamed me that she only told us the bad things about her boyfriend is because I was single. She didn't want to make me "jealous", because when she's single and we're in relationships, she gets jealous. Now, I have never ever been like that in the whole of my life. For a moment I felt bad though that she sees the world that way. This was about 2-3 years ago now and it was start of the downward spiral, because whether or not I'm not single, has absolutely no bearing on someone else's behavior? I have never felt bad about being single though. Let me put it to you this way, I'd rather be single than in a abusive relationship or a relationship where I feel alone. My ex friends are the reasons I prefer being single, that was the irony about the situation. I considered my ex friends to be "smart" and they were making horrible choices with their relationships (mine weren't much better). But I'd see the abuse and the bullying and that their boyfriends are nearly 60 and we're in our early 30s and I'd think to myself "If they are that smart and make such horrible choices, why chance do I have?". Now I know better.
Also though, HELL TO THE NO was I about to get blamed for another human being bullying and abusing my friends.
Day 12: In Chapter Nine, I hit "rock bottom." Talk about your own rock bottom moment, and how you found the strength and the courage to rise.
I guess it was ending up in Hospital after my first massive anxiety, because I felt like I couldn't breathe. It was so scary! Probably the scariest thing I've encountered and I swear it changed my brain chemicals or something. I had always been a worrier and an incident a few months earlier had made me anxious travelling in well, pretty much everything. I ended up in Hospital because I was ignoring all the warning signs, because I thought at some point that I'd snap out of it. I did have a lot going on apart from just my own stuff, but I thought I was "handling" it.
After being let out of hospital and after I got home (well back to my partners place). I did not move from the chair for three days, just to go to the toilet and get myself something to eat and drink. I found it hard to walk and I didn't change the whole time either (three days in the same underwear…Ewww! I look back now and have no idea how I did it).
What eventually got me up was though, I didn't want to be frightened anymore…I WANTED TO LIVE AGAIN!!!and that the Cat needed me to let him in, then out, then out…then in again. We're renting and there's no cat/dog door. I honestly felt really gross too. I just didn't want to lie down anymore. It was really a combination of those three things.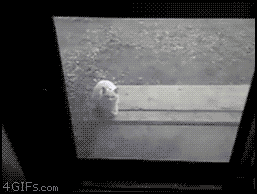 Day 13: In Chapter Ten, I talk about how sometimes survival is about whatever gets you through the day. Share what has "gotten you through the day" or held you together during tough times: faith, family, friends, alcohol, food, TV shows…whatever your glue is, don't be afraid to get real. 
It depends what's happening that day. For example, at the moment my cat is not very well, so that gives me something else to focus on. I can't control what happens with him, but I can take care of him. Some days I can go on social media and other days I cannot. Sometimes it's just been my partner holding me, there was a time where I didn't want to say I wasn't okay (it was in the middle of the night) but I clearly wasn't, so he just hugged me.
Day 14: In Chapter Eleven, I share some of my experiences in group therapy. Talk about your own experience with therapy…what it has taught you, how it has helped (or not helped) you, how it has helped you see how ENOUGH you are. If you've never been to therapy, talk about why. And what you would hope to learn from it if you ever went.
I have been very lucky with Therapy. I've had two different kinds of therapy, one has just been your usual go and speak with someone. I've really been liking it, I don't like the thought of burdening others, and this is her job. She's completely lovely too, she gives me great ideas and because she deals with people who suffer the same things I do, she has suggestions that's she has come by, by people who are going through it too.
The other was hypnotherapy and I think it worked for me, because I was so open to nearly anything that wasn't a pill. It was helping me, but trying to see him was getting complicated. It worked too a point, it worked when I had time to sit and meditate. It was weird what happened, I couldn't go to a session, because I was working and just never heard from them again. I took it as a sign.