Oh Dr King…What would you be making of the present situation?
One can only begin to imagine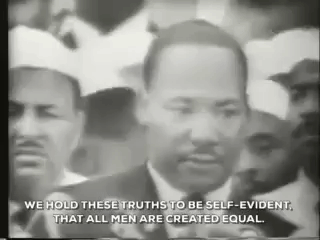 He'd be 90 today!
Some things you may not know about the man!
Martin Luther King was awarded, on June 5, 1955,  a Doctorate of Philosophy in Systematic Theology from Boston University.
Probably the most successful non-violent leader of civil rights.
Unlike Gandhi, the Doctor did not lie down with young girls.
King was awarded the Nobel Peace Prize in 1964
His father was a Pastor and his mother, a school teacher.
March on Washington was held on August 28th and roughly between 200,000 to 300,000 people attended.
Awarded "Man of the Year" by TIME magazine and in 1964 (suck it Trump!)lol
After King was assassinated, President Johnson declared a day of mourning.
Although King was assassinated on April 4th, 1968, Martin Luther King Day was first celebrated in 1986.