This Week's Questions:
For the parents in the crowd:  What would be the absolute worst name you might give your child? If you're not a parent (I'm not), then what's the worst name you could give your pet?
Oh, there are so many bad names out there! I have seen so many lately, that it's hard to tell if these parents were serious or not…One women (you might have even heard of her) She named her daughter "Abcde" I am not even kidding. It's pronounced Ab-see-dee…Which is actually nice, but the way she's spelt it.
What mildly annoying curse might you wish you could curse annoying people with?
I think that I would probably to give them a cold, just annoying enough, that it is annoying. Not one that makes them completely incapable, just one that bugs them.
What's the weirdest thing you did as a child?
I got into this really odd habit when I was child, of plucking my eyelashes, pretty much till I had none left. I don't remember why I started, or even when or why I stopped, but I remember doing it.
Do you believe things happen for a reason or are random?
I think it's a little bit of: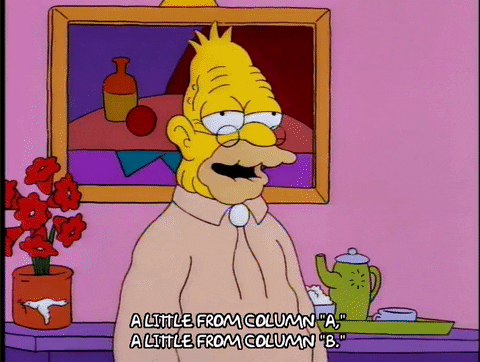 And Finally, in the spirit of New Year's:   What's a resolution (if you make them, I don't) you're making for the New Year?   How confident are you in keeping it a reasonable amount of time?
The best resolution I make is with Goodreads. All the others very rarely happen.