I really feel like this year has become the year where I stopped giving a …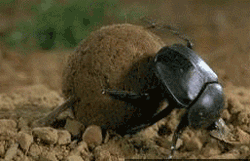 I would like to just say that I love these little Beetles, they are so determined with something so gross,lol
I feel like this has been the first year where I really stopped caring so much. Every now and then I'll have to take time off of social media, because my anxiety plays up. But I feel like I actually have spent a year truly respecting myself. Sometimes respecting yourself does mean to take time to yourself.
It's interesting because it was thanks to my three ex "best friends" and what happened at the beginning of the year. I was in shock for a while, maybe a week and then after that I just got annoyed and I've been annoyed for a while now, but I still didn't miss them. I don't even think for an hour. Too myself, if I can let go of them, and be alright…Because it was right…Then I can do it with anyone! Especially if it's right and that's when everything go easier for me.
That is something I want to focus on more next year. Walking away instead of hanging around and hanging on for sentimental reasons. If it's not right, then it's not right.