What are the most important lesson(s) you've learned in life?
Listen to your gut…Who knows you better than you!
Never judge a book by it's cover.
Instead of hating, try to understand.
How did you meet your husband/wife or significant other? How did you know he/she was "the one"?
I am not married…Yet…We have been talking about it a lot though lately. We have been together for about 3-4 years now, so it's coming up a lot. We met online though, I went to the online dating site as dare initially and he was actually the first one I picked. My mum made me chose someone else as well to go on a date, even though I really did not like the guy. She wanted me to have choices and I was so resistant, because if it was just beginners luck…Why is that bad? I can go back online,lol…I was also SO lucky because he was starting to shut down his others profiles, so timing was perfect! Now I've been with him for numerous years and we are starting to get me to move in and talking about getting married.
If you could take a year-long paid sabbatical, what would you do?
If I could afford to I would travel to three places, one Disneyland, one Hobbit land in New Zealand and the other is all over Ireland. I would stay with my Gran for a bit.
What is your favorite thing to buy at a movie theater concession stand? (credit to The Haunted Wordsmith for this one)
Popcorn…I always need to have popcorn, even if I've had dinner beforehand and my tummy is full.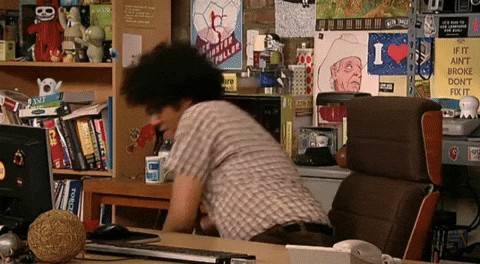 ---
Lastly:
What are some Holiday Traditions you and/or your family observe in December?
One traditions that the adults in my family do now, that my Grandfather (now passed away) started. We do a secret Santa for the adults in the family and then we send out a list about what we want. Instead of wrapping it in Christmas Wrapping paper, we wrap the presents in newspaper.