I have not posted "The Nerd Life" post in such a long time, and I cannot deny that it feels good!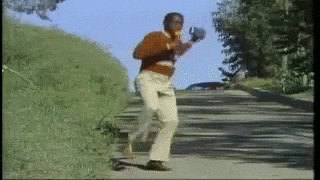 I don't know how many of you follow me on Instagram (find me here:Lady Lolsy) If you do you would have seen my story when I was the XMEN movie and how they nearly ruined one of "my girls" Rogue with that stupid movie! I have basically never watched another one of the movies since. The only ones I have watched were the Wolverine ones and I didn't even see the second to last one. I only saw the last one because my partner dragged me along. I got so bored during it.
Anyways, I'm digressing…again…
The movies really ruined the books for me, but not the tv series or the comics. It got me thinking. Have any of you ever had a movie or book ruin the movie or book for you?