I was going to put this in my Category of "Magical Monday" as I try to keep my reviews on a Monday. However, this television series…well it's a televisions series and it taps onto various themes that are dark. I didn't feel it very appropriate to call it "Magical". I think this may also be my first ever television series that I've reviewed.
I decided that I wanted to review the series, but I really want to encourage people to find it and watch it. However, beware! It is about a wide range of dark issues. Suicide, Sexual Abuse, Drug use. Before I start to write about the series, I definitely should mention that!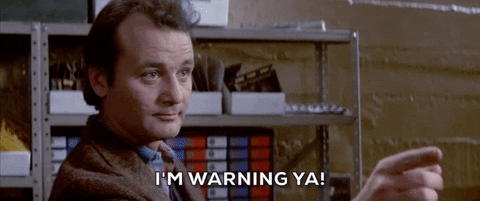 Anything that stars both Benedict Cumberbath AND Hugo Weaving, you know is going to be a great series…I am very happy to say that it was!
The Breakdown
Patrick Melrose is a drug addict, alcoholic, messed up … well I'm not sure if he even does work. I don't think so. It's a five part television series, partly based on the upper-crust of English Society semi-autobiographical written by Edward St Aubyn. After the death of his father in the 80s, Patrick Melrose (Cumberbath) attempts to overcome his addictions and demons rooted in abuse by his father (Weaving) and negligent alcoholic mother (Leigh).
The series has a set of flash backs between each episode, but they are fluent and make sense. I swear that no one else knows how to do a mini series like the English.
Positive
This is exquisitely uncomfortable and will make you feel frustrated, but in a good way. because that's what is suppose to happen. The whole premise of the show is to show how sexual abuse (especially when it's perpetuated by someone you know) affects people, how it use to be quiet. How it was covered up, how people would never talk about it. They knew what was going on, but it was the "done thing" to do anything about it. The people I was watching it with would constantly say "Why aren't they doing anything!" "How could you live in that kind of atmosphere".
That is the what the show is supposed to highlight. It's a dark comedy and you will feel uncomfortable. I have to say "Bravo" to Hugo Weaving. Being a huge fan of all his characters, I truly hated this character. I think it was very brave of him to take on this role. It would have been a difficult character to play and I love the ending of the series, because of the twist to his character. Think of Agent Smith, but even darker and much more menacing. I would be very surprised if he didn't get a Emmy nomination for it.
Of course Cumberbath is superb in it. I would have to loved to have seen him play the role of the father. I know he's not old enough to play the role, and I loved/hated Hugo Weaving, he was perfect for the role. I think it would have been interesting to see Cumberbatch as the father.
Negative
The only real complaint I had about it was there wasn't too much of a warning about the topics in the series. For such a dark series and dark topics, I would have hoped that they would have had more of a "trigger warning". They had the general age rating warning, but not about the topics.
I just felt like people needed to be warned before watching. There is so much going on with this at the current time and it's bringing up so many issues. That people may be feeling particularly vulnerable right now.