A couple of weeks ago I had the weirdest day I had had in such a long time. I was going for my L's Theory test and the first thing that happened was I bumped into someone from high school and we had a chat about my ex friends from high school and that situation. Then I went and did the test and went across the road to the local mall and walked pass this girl that has never liked me and she recently unfriended me on Facebook. (I don't know when she did it, but we both got tagged in something and that's when I realised, because I don't go to her page) Since I don't have an issue with her, I smiled and she gave me the coldest shoulder (and no smile) I have ever received.
I had to laugh and shake my head…It's ridiculous!
I've always had this feeling that she's thought that there's some sort of competition between us…and I just genuinely do not give a…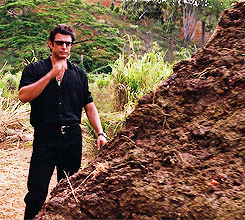 I don't even understand it because all the guys in this group love her. She's done these horrible things and they still love her, so that's them, not me. I don't like how she's treated people (myself included) but it's not like they don't know what she's done. Maybe it's because I don't worship her or something like that? Generally I don't do that for anyone, not even with celebrity. I've never understood that frame of mind.
Anyways, I digress,
I laughed and shook my head because it made me realise something. I don't have time or the mental space to worry about people's make believe problems anymore. How privileged she should feel that someone who doesn't really care about her…Doesn't care about her, but everyone else still loves her…I would LOVE to have those problems!