Probably not the best way to start the "weekend" off…but today is Endangered Species Day.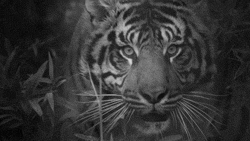 Endangered Species Coalition (Please click this link to see the different endangered animals. With more information about the "Protecting the Endangered Species Act)
It's my own personal view that people underestimate how many endangered animals they are and the how fast they rapidly disappearing. I know that my article posted below that says "US", but it is an epidemic around the world. With so many things happening, sometimes it may be easy to forget or to just plain not care. Apparently Australia, for some reason, have the worst reputation for not protecting their animals. Which just breaks my heart.
U.S. Americans greatly underestimate how many animals on the Endangered species list, study shows:
( I know this video was for #WorldWildlifeDay…but it does the numbers of the animals we are losing)
Uploaded by: Lion Mountain TV
Published on 2 Mar 2016
On 20 December 2013, at its 68th session, the United Nations General Assembly (UNGA) decided to proclaim 3 March, the day of the adoption of the Convention on International Trade in Endangered Species of Wild Fauna and Flora (CITES), as World Wildlife Day, which proposed by Thailand,[1] to celebrate and raise awareness of the world's wild fauna and flora. –
http://www.wikipedia.org