Conservatives and "Need all the guns" Americans listen up.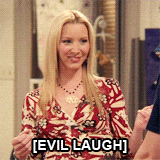 David Hogg (or any of the children) calling you evil (and you not liking being called evil) does not mean they are in the wrong…Guess what because you support evil people, that makes you complicit. Unless you denounce what these people have said, you are absolutely complicit and stand with them.
Dana Loesch bizarees threatening "Times Up" video
Ted Nuggent (nugget) calling children soulless…as well as other things, because he doesn't agree with them.
Jamie Allman saying he (and his friends) would like to shove a pole up David Hogg's backside.
Laura Ingraham…While maybe nothing she's said, so far, is "evil" but putting down people by bringing up irrelevant things.
The conservatives who say they wanted to help, but these children are just so disparaging, that they just can't.
This is literally what we think you do, when you do NOTHING to denounce these people and their words…YOU ARE COMPLICIT!