Now you may be asking why have I placed this under "Single in a small City" category?
I feel like it's important how you treat your friends when you are single and they are in a relationship.
Your friends are not dating someone to hurt YOU…If they are, then they are pretty terrible friend really.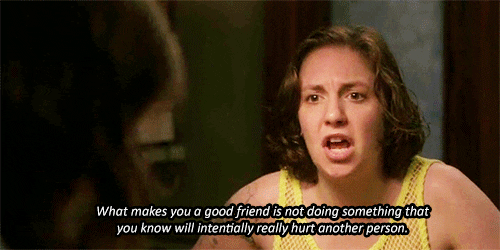 (I don't like Lena Dunham by the way, this is just a really good quote)
I was told a few years ago by a friend that she extremely jealous of us (her "friends") being happy in relationships when she is single. Which is why she only told us that her boyfriend was abusing her…I was the only one single at the time…This is just a bad way of thinking, this is not a mentally healthy way to be and to think.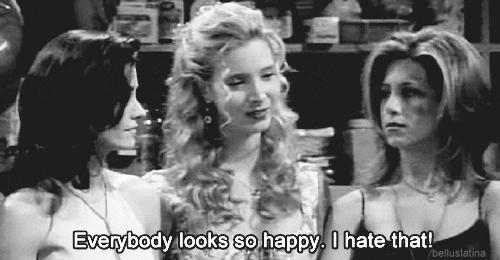 Everybody on this planet walks a different path, very rarely two people will follow the exact same path. How you are when you're single will be different from how someone else would be single…Which is why you cannot put your thoughts onto somebody else. That's not fair. Just because my "friend" gets jealous when she's single and we're not…Doesn't mean I'm anything like that. It's not always about you.
I would hope that my readers are not the type of people who would think this. I can't imagine why my old friend would have thought I'd be happier to hear that she's being abused, and since I lived in a different state, there was little I could do. Or that she even had that to talk about in the first place. I don't think like that, never have.
My point is, if you are the type of person who gets this jealous…That you'd rather hear your friend is getting abused, than hear that they are happy…Please work on this. This is not healthy. This is not a healthy way to think. There is nothing wrong with being single. There's no shame to it, embrace it, enjoy the freedoms that come along with it.
Otherwise, you too, could end up with an abuser.
I personally would rather be single for the rest of my life, than someone who is abusive towards me.
Work on this before you get into another relationship.