With everything going on…I have noticed that there are words that are just kind of thrown around and people get their meaning continually wrong all the time…Just to suit themselves. Here are some that I've seen people use and clearly not understand what the word means:
Ignorant…This is such a buzz word when someone doesn't just automatically agree with someone else.
Freedom…Freedom doesn't mean it's your way and that's it.
Speaking of Freedom…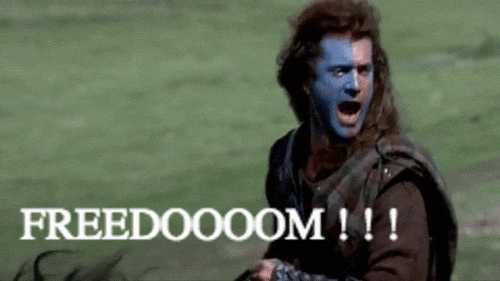 Free Speech…Australia! WE DO NOT HAVE THIS! We have an implied right to political speech.
Relating to "Free Speech" as well…When you are saying what you want to say…That is free speech. Just because someone may not agree with you, does not mean you have no free speech. If you are speaking with no "threat" of your ad being banned, you being arrested, killed or something along those lines…You HAVE Free Speech. My Aunt at the moment is in China, and she is not allowed to go on Facebook while she is in China. That is a lack of "Freedom of Speech".
Unbiased/Biased – As well as "I have no freedom of speech as I am speaking freely". The other word I've noticed is when people saying a channel or show is definitely unbiased, when in fact, that show or channel are only showing one side. This is not what unbiased means. Unbiased means you get to see/talk about a point of view from both sides, not just one side. Just because a show or channel may be saying what you want to hear, doesn't mean that they are being unbiased.
Hate…Now with this one, I think that a lot of people who use this word start off disliking something (like the Kardashians, T.Swift etc). They use the word "Hate" but that is such a strong word. I think they start off disliking someone or something, but then they become obsessive and actually do start to hate their target.
"Elegant" or "Beautiful" … Now we all KNOW that saying "Beauty is the eye of the beholder". I am SO over Trump supporters saying that somehow because Melania is "more" beautiful that somehow makes her a "better" person than Michelle. Now I have no problem with either FIRST lady, but I DO have a problem with people who insult Michelle…All because, and let's be honest here, of the colour of her skin…First, take a long hard look in the mirror before you insult anyone on their looks. Someone being "good-looking" doesn't make them a good or bad person, it's the person. If they seriously think someone being "beautiful" makes them a good person, what's the deal with Trump then? Haha!
Fake News … Well this one is a doozy! It's pretty much used by anyone who doesn't either a)just doesn't want to know or b)doesn't agree with someone. So they just call it "fake news" no matter how much evidence you may have to the contrary. Or if you have the evidence from a website that is clearly biased in the other persons favour.
PLEASE DO YOUR OWN RESEARCH!