A couple of weeks ago I got a friends request from the weirdest of "friends", why do people who you are no longer friends with…or were never friends with…Out of the blue, send you a friends request? Especially those ones that you haven't seen in years, have nothing in common with…or some, who just plain outright bullied/s me/you?
I'd like to tell myself I am JUST that fabulous that people just miss me so much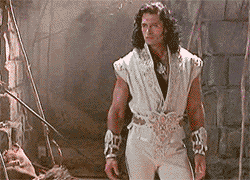 … I highly doubt it though.
I did accept the friends request … I figured I just don't care enough as to why they sent it … I just think it's really weird, but I like my life now and so don't need the drama …  and if they are sending me a request to spy for my ex or to get back at my ex … Then they are going to be sorely disappointed…I don't go on Facebook that much and I am happy in my life to not really care if they're "spying", and I am SO boring on Facebook,lol
I had someone who bullied me so badly I could barely keep any food down, and I loooooooooooove food…Send me a request…No message, no apology…I said No to that one…We are not friends…She is dating someone I am friends with, but her and I are not friends…I am definitely not going to accept a "friends" request from someone who attacked me for everything I wrote on my Myspace (showing my age) Whether or not it was directed at her…I do mean EVERYTHING…I'd get 4-5 page emails to tell me what a  "bitch" I was …